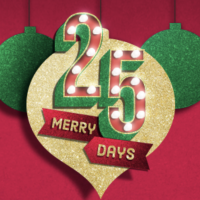 Kroger shoppers, get ready for this exciting 25 Merry Days promotion! Starting November 24th through Christmas, Kroger will be offering lots of money saving deals and free products! Here's the list of free products:
November 24: FREE SunKist (20oz)
November 27: FREE Yasso Frozen Yogurt Bar
December 2: FREE PowerBar Plant Protein Bar
December 5: FREE Mountain Dew Holiday Brew (20oz)
December 11: FREE Splenda Naturals (40ct)
December 18: FREE Knorr Selects
Spread the word!
{ 0 comments }